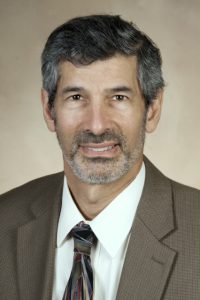 Mark Sigman, MD is a board-certified Urological Surgeon who specializes in male reproductive microsurgery.  Dr. Sigman is a Professor of Surgery (Urology) at the Warren Alpert Medical School of Brown University and Chief of the Division of Urology where he teaches Male Reproductive Medicine and Surgery.  He received his training in Urology at the University of Virginia and went on to complete a fellowship in male infertility and microsurgery at the Baylor College of Medicine in Houston, Texas.  He has authored more than 100 publications in the area of Male Reproductive Medicine and Surgery.  He is past president of many premier medical organizations including the Society for the Study of Male Reproduction, the Society of Reproductive Surgeons, and the New-England section of the American Urological Association.
Dr. Sigman is one of the world's leading providers of comprehensive men's health services.  He is one of the foremost experts in the world on male reproductive medicine and microsurgery, and has devoted his career not only to helping patients, but also sharing his expertise as a Professor at Brown University where he continues to train the next generation of urologists.  He is the chair of a microsurgery hands on course given at the national meeting of the American Society for Reproductive Medicine.
He is a proud father of two sons and enjoys fishing and preparing gourmet meals in his free time.
To read his published articles on PubMed click here
Speaker on vasectomy reversals for the 13th Annual "Current Concepts in Men's Health 2014 sponsored by Albany Medical College
Lecturer for the American Urological Association post-graduate course on male reproductive medicine and surgery, 2013, 2014
Keynote speaker for the Chicago Urological Society: Men's Reproductive Health, 2013
Appointed an oral examiner for the American Board of Urology, 2013
Member of program committee for 2014 American Urological Association annual scientific meeting